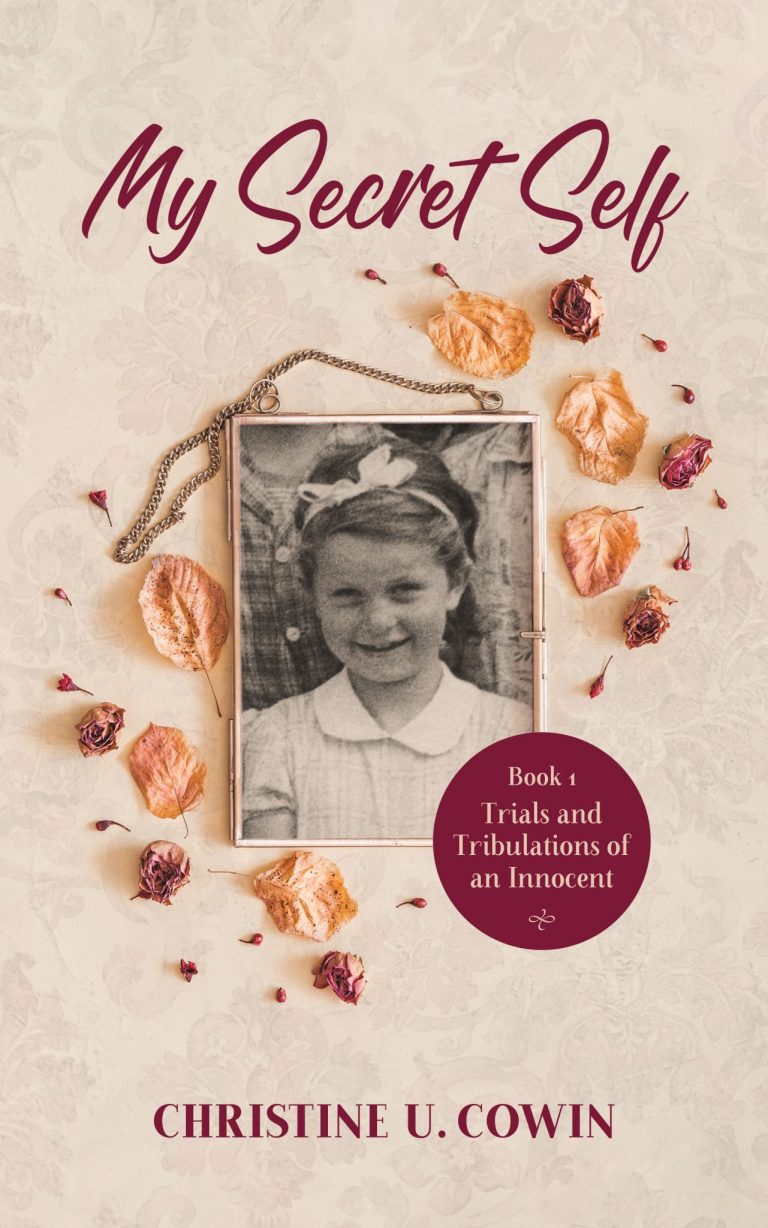 A child is vulnerable, accepting those closest to it: be it parents, siblings, relatives, close family, friends, and peers in institutions. When abuse or trauma happens to a child, it can scar them for life and leave them emotionally unstable; usually, these abuses happen to the most vulnerable ones, those seeking the very thing that can cause devastation in their lives: love.
My first book of the series is the beginning of the journey of freedom, understanding what happened to me as a child, but not letting it define me.
What is life all about? I am sure it's not the path I'd found myself on. Who ordained this life for me? What was my purpose on this earth?
All my life, I had been boxed into what those around me perceived me to be. I allowed them to shape me, and I struggled with this. We are all programmed to believe we are what we were conditioned into. As an adult, I took on the role of a wife and mother, not discovering who I am, because I was a member of a family, a wife, a mother: slowly losing myself to a preconceived belief of me. But deep within me, my spirit stirred and said no, this is not you. Seek out the knowledge, and remember who you are. 
This is one of the most encouraging and enlightening books I have read. It is empowering to read, giving courage to women to put themselves first. This narrative is very gentle…
Click here to read the full review.
I have known Christine for a number of years now & never knew about her life story until I read her book My Secret Self, Trials & Tribulations of an Innocent. Christine's writing is raw, truthful & heart felt & I could feel her pain & confusion as child in a family of dysfunction. I am so looking forward to reading series 2 & the continuation of her life's journey.
Reading your book has let me know who you are and I can identify with you. We all have a personal life and a history. But many of us hid that life and so people never really know people. And it's a good thing to tell your personal story. I can see how you feel you know people. From your experiences with the different people in your life and how you have learned to deal with the complexes of others through your observation of other people. And yes you don't know people but you do know them. You know them on a soul level, and this has left you with a lot of insight into people and life. Knowing you as a work colleague work has never given me a full picture of you however, reading your book has given me a true understanding of you and of whom you are. And I really like you and reading your book this has given me a different perspective on you as a person.
My Secret Self: Trials and Tribulations of an Innocent. A very personal, honest and candid account of the writer's upbringing. It must have taken a lot of courage to write this book and it shows that no matter what our upbringing this is not what defines us as an individual. I look forward to reading book 2. 
Helen James
Bolton Point, NSW, Australia
I found Christine's story intriguing as we traveled through the unfolding years of her very difficult childhood, from a very young age to becoming a teenager. I found it well-written and easy to read as she describes her inner thoughts, fears and coping mechanisms with regard to the emotional and physical abuse within her family relationships. Her experiences were not written in a way as to render them depressing or repugnant, but rather in keeping the reader's interest and to wonder about what would be next in her life.
Christine ends her book with an explanation of new-found clarity from where she's now at in her life. I look forward to reading the next series of books taking her through the years until the present time.
Solara
Islington, NSW, Australia
"My Secret Self" by Christine Cowin is a delightful book and very well written. It flows easily because it's so exciting and it is written with great knowledge of language and the flow of the words is brilliant. Christine has written her story in a chronological order about her childhood and that in itself is an absolute delight, even with those in her family and the things they used to do. In the background is trauma… continue reading
This book is a million light years away from my accustomed reading list. That said, this is a warm hearted, honest and gratifying tale that delves into the life and times of a woman who has overcome hardship, turmoil and adversity. As I read this, I found myself relating to stories such as 'Philomena', perhaps even 'Flowers in the Attic' and 'The Color Purple' and even a nod to the recent movie 'Brooklyn.' This is a story of self-actualisation through hardship, and for that there is universality in her tale. This is a commendable piece of writing.
I am reading Christine's book and I know a lot of people will relate to this beautiful book wrote from the heart. Christine is a lovely lady and a great writer. I highly recommend this book.
Gail Rowan
I thoroughly enjoyed reading Christine's book, her story. From the very first words, I was captivated and I couldn't stop reading about her life – her experiences and inner thoughts that have made her the person she is today. It's an extremely personal, honest and open story. I feel I have relived it with her. It has made me think about my life differently and has opened up my mind to what has happened and is happening in my own life. Thank you Christine for sharing this part of your life and for opening my mind to my life. I can't wait for the next part of your story.
Suzanne M.
Toronto, NSW, Australia
"My Secret Self: Trials and Tribulations of an Innocent" is a story many of us have and can relate to, but are not yet ready to tell. This raw and brave account encapsulates the layers of confusion that features in a traumatic childhood, and the complexities of relationships experienced during that time. I finished the book grieving not only for Christine's child self, but for the process of conditioning for all children, and the ripple effect this has into their adult lives.
Thank you Christine for speaking your truth, not just for you but for everyone else as well.
Jaime F.
Rathmines, NSW, Australia